Craig Silverman via Buzzfeed
This story is about a Nurse who was in a horrific car accident and had the presence of mind to set her 2 broken legs. She realized she'd most likely face amputation if she didn't do something about it pronto! We think she's brilliant to have kept her head and used her training in a very stressful situation.
The last thing Stacie Reis remembers before the accident is driving and eating an ice cream cone. Her next memory is of waking up in immense pain inside a mangled car.
Reis was driving on a highway in Northern British Columbia. For some reason, her car went off the road and tumbled down an embankment.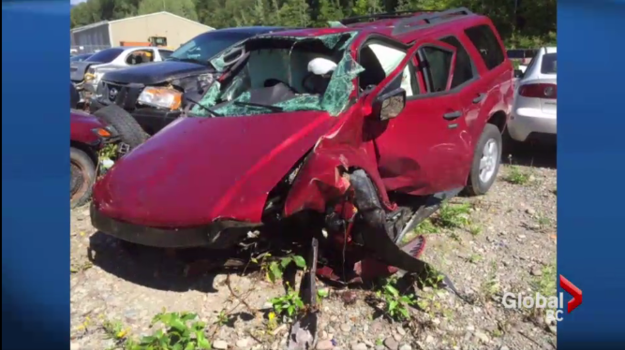 The crash broke both of her legs, as well as her sternum and pelvis. Her heart and lungs suffered contusions. Other parts of her body were fractured.
Reis is a nurse at the University Hospital of Northern BC. She knew from her training that her legs were seriously injured and needed to be set quickly or face amputation.
"The way they were pinned, it wasn't natural," she told the Prince George Citizen. "The nurse in me was like, 'You need to straighten these out otherwise you're going to cut off your blood supply, you'll lose your legs."
Reis picked up her legs and moved them to set them straight. "It was really painful but I did it," she told Global News.
She spent the next 14 hours praying, thinking, and sleeping as she waited to be found.
The accident happened around 6:30 p.m. on July 4, when Reis was on her way back from visiting her dying grandfather. He died at 1 a.m. that night.
A group of friends finally found her around 8 a.m. the next morning, the Citizen reported.
The day after the accident, one of her fellow nurses set up a GoFundMe page to raise money for Reis's recovery. It had hoped to raise $5,000 and is currently at more than $16,000. A fundraiser was also held in a pub on Prince George.
Reis has undergone five surgeries and a skin graft. She's now able to take small trips on hospital grounds.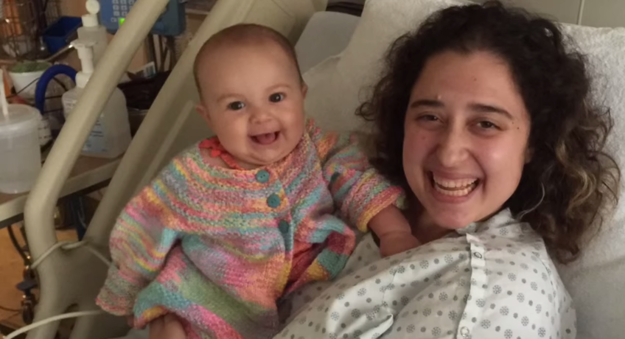 Here's Reis and an adorable visitor who will eventually realize she was in the presence of Canada's Most Badass Nurse.